Abraham Lincoln Vampire Hunter (2011)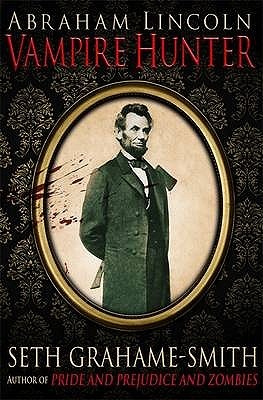 ISBN
1849019630
(ISBN13: 9781849019637)
"Abraham Lincoln, Vampire Hunter" - written by Seth Grahame-Smith and published in 2010 by Grand Central Publishing. This quirky story gets an extra star just for thinking up the idea of that Abraham Lincoln, whilst he goes about the life we know so well, is also a leader in the effort to round up and kill vampires, one of whom killed his mother. Not for the squeamish, but the mixture of history and fantasy is very cool. If I could rate this 2.5 stars I would. It's better than just "okay" but I can't with all honesty say I liked it. While I read it, I was fairly hooked into wanting to see where it was going. It's well written and I enjoyed the experience of reading it a lot more than I liked reading Pride and Prejudice and Zombies. See the weird thing is this book is not written tongue in cheek, it's not even mildly humorous. The joke is the title/premise of the book but beyond that it's written as if it's (excuse the expression) deadly serious. Even the introduction is written as if it's truly a biography of a secret facet of Abraham Lincoln's life. It actually reminded me of Unholy Night (another Grahame-Smith book) in making an absurd concept seems like a serious work. Something about that can make it difficult to reconcile in your mind. Especially when the first thing I've ever read by him was PP&Z.
I really didn't expect to like this book, but ended up loving it. it was clever and a fun romp.
Much much much better than the movie; Who Knew!!! Intense with action and history throughout.
This surprised me. I quite enjoyed it.