Amplified (2011)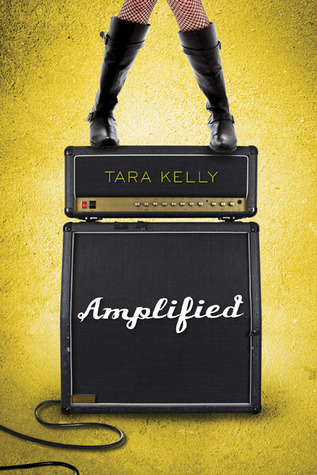 ISBN
080509296X
(ISBN13: 9780805092967)
publisher
Henry Holt and Co. (BYR)
Ugh. I loved it and loathed it at the same time. I really like Sean, and I'd love to see more of the characters what they each are. I want more character development. I mean, yeah, there was some development, but not quite enough. I'd like to see the characters in maybe a year down the road. Then we'd see if the minor details could merge into something better. I was drawn into the book, and out of the book, and I hurled myself into the book, everything. As soon as the first big "Ohmygoodness, I'm onstage, performing. I've never been onstage ever" was over, I was better. I was dying to finish it and see what happened to Jasmine and the rest of C-Side. Bytheway, it's three boys and a girl in the band, not just the three guys that the front cover leads one to believe there are, plus Jasmine. Jasmine is a shy, introverted and unsure of herself musician that has no place to go, except for the band and house of the guy that she finds attractive and frustrating. Being a performer is never easy especially with enough baggage to sink a ship. This story is a refreshingly honest account of a girl trying to make her dreams come true in the real world. This is a story any one who gets up on stage in front of people to showcase their talent can completely relate to. An amazingly realistic read that will make you want to run to the beach and join a band.
Can someone please write a story about Zoe and Nick. That would be the cutest thing ever.
I don't like Bryn.Sean's okay. Veta too. I like Amplified better than Harmonic Feedback.
Closer to 3 and 1/2 stars.