Angel Of Death Row: My Life As A Death Penalty Defense Lawyer (2010)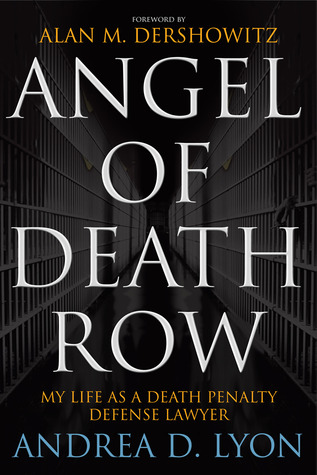 ISBN
1607144344
(ISBN13: 9781607144342)
publisher
Kaplan Publishing
Every day, juries around the country convict innocent people of serious crimes. If you have ever wondered how that can happen, Andrea Lyon's account of her career in the Cook County Illinois Public Defender's Office will provide you with unforgettable, often fascinating, stories of the real people behind the headlines - and the beliefs and actions of those who work in the criminal justice system. Lyons, an extraordinary woman whose work with her students at DePaul University resulted in Governor George Ryan suspending the death penalty in Illinois, worked tirelessly on behalf of people that society regarded as unrepentant, unworthy and almost inhuman and mostly found them to be none of these. Her courage, creativity and her care for her clients come through in her stories.This is a must-read for anyone who loves justice or has a concern for how it is applied. Andreas takes you on a journey of what it is like to be a woman in a mans world back in the 1970's when women were just beginning to break in to several male dominated careers. In this book she shares stories of death row cases that she had worked on that have some real inconsistencies in the judicial system that many do not get a fair trial. She works as a defense attorney and also just as an appeals attorney. She does not get all of the clients off, but does succeed in telling the other side of the the story and has saved them from the Death Chamber by showing a different picture.
beyond inspirational .. . reminds me of what it means to truely stand behind what you believe in.
Enjoyed this book. Easy to read & gave me much to think about regarding the death penalty.
Grammar issues made this a little difficult to read.