Frog (2012)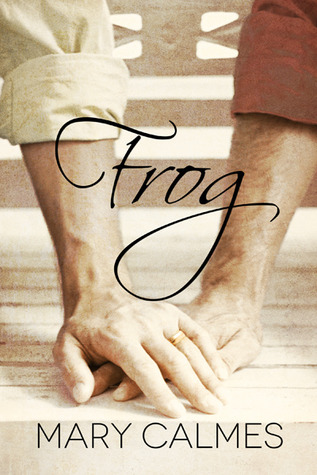 ISBN
1613724691
(ISBN13: 9781613724699)
publisher
Dreamspinner Press
Ok I know I'm a little late to this Mary Calmes party and there isn't much I can add to this fan favorite.I really, really liked this. It totally hit my angst buttons of want, desire, insecurity and doubt. I also admit that though not much happens, I was perfectly ok with that. As I've said about past Calmes books, I appreciate stories depicting couples in their every day lives - it must be my love of epilogues because it was so enjoyable watching these two care for each other despite Weber's stubbornness.How do two individuals reconcile their very disparate lives? Their relationship over the years was tender and heartbreaking. It killed me how much Weber loved Cyrus but would not allow himself to have him, thinking his blue collar, cowboy roots would never measure up. And I felt for Cyrus, pining away for every scrap Weber would deign to give of himself.This was hot and full of emotions - I'm seriously basking in the joy of this story! Really, this was totally what I expected. I loved everything about the sappy story, perhaps with a little bit of annoyance at how everyone was trying to pressure Web on how to live his life, on staying. Cy was a needy mess, but in the most endearing way. His family is sweet and loving. Those kids adorable. Everything was so OTT, I couldn't not love it. This was exactly the book I needed on this lazy Sunday afternoon. Thanks to Susan!
Every time I re read this I remember all twice warm fuzzy feeling it gives me!!
Wee bit sappy, but still quite good.
Reread 2/11/153.5-4 stars