Hold On To Me (2014)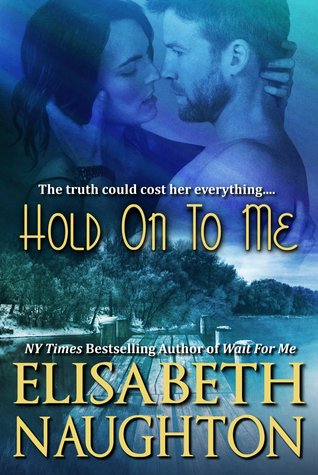 ISBN
0988986248
(ISBN13: 9780988986244)
publisher
Elisabeth Naughton Publishing LLC
I read the first in this series almost two years ago and remembered how much I liked it. I gave it 4 stars. So when I came across this sequel, I was all prepped to like it as well. Only, I wasn't prepared for how quickly it drew me in and wouldn't let go. The tension the author created between the MCs was amazing... I couldn't put the book down because I had to see how they were going to interact next. Yes, there was some action and suspense in the book - well done, in fact - but it was the interaction between the MCs that kept me up until well after 2am when I had to force myself to go to bed. There were some flaws - the H was kind of jerky. Or maybe childish is a better term. He very much had an attitude of 'fine, if you don't like me then I don't like, so there!' Only, you know, said with totally adult words and much more devastating than when I child says them. As much as he professed to love the h and be hurt by her actions, for a lot of the book, he refused to listen (or hear her). And when he did think about how she might be justified, he was too prideful to allow that in and reach out to her. He tried a couple of times to reach out, let her back in but when she would hesitate out of her own fears and insecurities, he was back to throwing the 'fine be that way' temper tantrum again and shutting down and her out. Instead of trying to listen to her, to understand her fears and actions. So while I could see all this and be mad at him for it, it didn't make me hate him because the author did such a great job of letting us feel his intense pain and hurt which was because of how much he loved her to begin with. He was definitely flawed and immature in his reactions, but of course, he came through in the end. He came to the realization on his own that nothing mattered but her, being together and she was worth fighting for.Don't get me wrong - the h's reactions were frustrating too. She repeatedly acted (or didn't act) out of habitual fear and refused to open herself up to the H and her friends, so she did bring a lot of her own pain on herself. Of course, being a woman, she realized what she was doing wrong long before he realized his own mistakes and tried to change how she reacted to things. In the end, these were 2 very human people trying to figure out how to hold on to love when things kept trying to knock it out of them. As for the suspense story itself - what ended up being a secondary but no less relevant conflict between the MCs was a little contrived, in my opinion. I had to suspend my belief for it - not only about the secret society stuff but the overwhelming coincidence that the only 2 men in her life ended up being part of the same organization. I think it would have made me less skeptical if the author had figured out a way that the H and h were manipulated into meeting for some reason, but they weren't. It was all just coincidence, so that would be my only real disappointment in the book. If your going to go with secret societies and conspiracy stories, you might as well go all out ;-) Regardless, it didn't lessen my enjoyment of the book, hence the 5 stars! I am a HUGE fan of Elisabeth Naughton and I LOVED Hold On To Me!!Hold On To Me is the second book of Elisabeth Naughton's Against All Odds series. Even though it is part of a series, Hold On To Me can be read as a standalone. But I do suggest reading the first book, Wait For Me, only because you will LOVE IT!! It was great to see the characters from the first book (Ryan and Katie) make an appearance in this book. And the author does a great job of adding quick recaps from the first book, just enough to allow new readers of the series an introduction to Ryan and Katie.Elisabeth Naughton is a great story teller. She mixes romance with action and mystery, which I love and adds excitement to the story. Mitch Mathews and Simone Conners have had explosive chemistry since the first day they met. But Simone is an independent woman with some secrets that make her life complicated. But it turns out Mitch also has some secrets that would destroy their relationship. I really love Simone and Mitch but they are both so stubborn! So I found myself sympathizing with both characters and actually not choosing sides. I understand their reasons for deception but I just wanted them both to confess so they both wouldn't be so miserable!! This struggle is what I loved about this story – a lot of drama and some hot makeup sex!!This is another great book from Elisabeth Naughton and I suggest all fans of romance should read this! I can't wait for the next book (which I hope will be about the sexy rocker Tate Kendrick!).
DNF. Liked the first book, but this one just dragged for me.
Another great book, please let there be a 3rd book!!!
Estuvo bueno.Pero el primero es el mejor <3. :)