More Than Him (2014)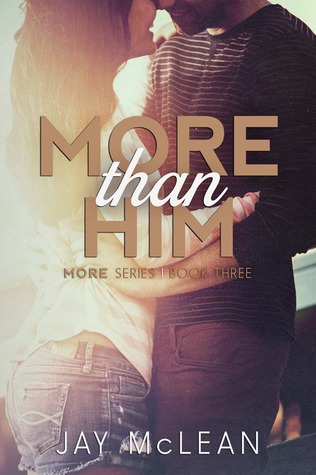 ISBN
1495340600
(ISBN13: 9781495340604)
This is the third book in a series and the other two really need to be read first. Although I had read the first two, there were times I was confused. Some books, it doesn't matter much how long it has been since you read the previous book. For this series, I really should have reread the first couple. It had been awhile and I read a lot, so I had forgotten a good amount. Despite that, I really enjoyed the book. Most of what I didn't remember had to do with back stories of support characters. More Than Him is a great love story. It is told from both Amanda and Logan's point of view, which was great for understanding the story more. I loved being able to know what Logan was thinking while he was gone. This was a perfect ending to Amanda and Logan's story and I am excited to read the next book! This was an interesting continuation of Logan and Amanda's story. I wasn't sure where the author was going to take it as there was a lot going on in book 2, but I'm glad she focused on the relationship.Once again this book make me smile with cute, cheesy, and sweet lines. I found myself growing to like Logan even more and he really did have a good heart. Similarly Amanda was the same. Both of them worked well together and I'm glad things worked out (not that I could see anything else happening).My only criticism is that it did feel a little dragged out and situations were a little repetitive. Sometimes I did find myself skimming as events seemed to move in a cycle.Overall though I think this series gadget better as it progressed. Oh and the ending was just mean! I now have to start book 4 straight away.
2.5 stars.I swear, this series is so addicting and I DON'T EVEN KNOW WHY!
Eleventy-three damn stars. This book. I couldn't put it down.
Loved how the Story continued!