Ranger's Apprentice 12: The Royal Ranger (2013)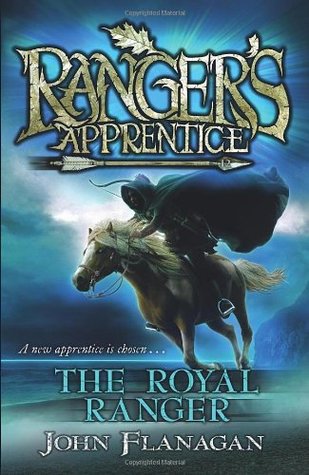 ISBN
0440869943
(ISBN13: 9780440869948)
John Flanagan is back to form with this latest "Ranger's Apprentice" book. I've honestly grown fairly tired of the series, but was intrigued by the plot of the book twelve (and the fact that it was the final book in the series), so I took a chance.I like this book because it mirrors book one with the ranger training. The story is compelling and more personal than recent books in the series. The only nitpick I have is that the beginning seemed fairly slow. I think we could have gotten into the action much more quickly.Other than that, I enjoyed it a lot. (Grade: B+).P.S. Bummer, it's the last book. :( I kind of feel like this book was an odd afterthought. It wasn't really necessary and right from the beginning I didn't like the bomb that was dropped. Why couldn't we just live happily ever after?! I thought it was really cruel. There was basically no tragedies in this middle-grade series and then in the last book there's a big one?! Not fair! And hell, after that ending Flanagan could've written a bunch more books! The Lost Stories is the true final book of the series, in my opinion.
I don't think I've laughed and cried like that in a while.
My son and I love this series!
Awesome sad it's all over