The Accidental Alchemist (2000)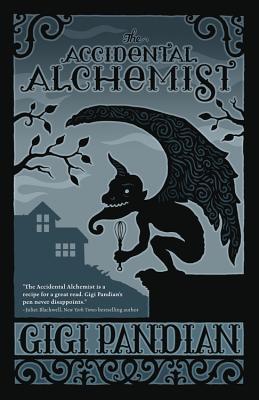 ISBN
0738741841
(ISBN13: 9780738741840)
I really enjoyed this first alchemical mystery, particularly French chef / living gargoyle Dorian. I could almost smell the tasty food wafting from the kitchen. I was also very sympathetic towards Brixton, the misfit teenager trying to find his place in the world, and finding it, ironically, with the misfit, 300-year-old alchemist Zoe Faust. I checked out Ms. Pandian's website and was relieved to see that she has recently completed the second book in the series and is starting on the third. Some basic plot points to job my memory when the sequel comes out - Zoe moves into an abandoned "haunted" house in Portland, thinking it's the perfect place to stop wandering and put down some fresh roots. But the contractor she hires to make renovations and repairs on the house is found dead on her doorstep. On top of that, when she starts to unpack her possessions, she finds many broken vials...and a living gargoyle. Dorian has smuggled his was from France because he believes Zoe is the only person who can decipher the "Not Untrue Alchemy" book that can reverse whatever it is that is slowly turning him back to stone. Unfortunately, that book is stolen the day that the contractor was killed. Add a little romance with local detective Liu, and you'll find a little interest for everyone in this book! I really enjoyed reading this, it's a cozy mystery that centers around alchemy. The story is about Zoe Faust an alchemist who has moved to Portland, OR for a fresh start. But somehow she wasn't factoring in her new start with a gargoyle needing her help or finding her contractor murdered on her front porch. This had an interesting mystery with little bits of historical information added in. I found the characters to be interesting and they went quite well with the story.
It was a nice easy read no sex no gore a little slow in places but I enjoyed the story
Quite enjoyable. I want my own chef gargoyle.
This was a light, easy, fun read.
Wonderful paranormal mystery.