The Divorce Diet (2000)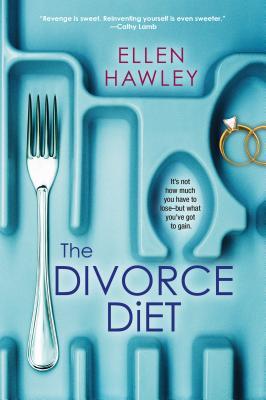 ISBN
1617734519
(ISBN13: 9781617734519)
Abigail is on a diet. And then her life falls apart. Coincidence? I think not! Diets never end well...Ok, perhaps it wasn't the diet that caused all of her problems... Abigail's asshole husband, Thad (her words, not mine!), played a large part in the demise of her upper-middle-class dream world, when he decided that marriage wasn't for him. It would seem that he preferred the carefree flings of a single man, above the responsibilities of a husband and a new father. So, Abigail finds herself living with her parents and lying on job applications to hide her serious lack of any job experience. A lover of food, caught in the struggle between enjoying her passion and living the 'natural' diet life that her weight loss book insists will change her life, Abigail fights the good fight - but ends up where most of us do, sneaking chocolate cake out of the laundry hamper.This book follows Abigail as she tries to rebuild her life, and discover who she really is and wants to be. At the beginning of the book, all she really knows is that her beautiful daughter Rosie is the centre of her universe. Throughout, she talks to the guru from her diet book, who insists that her life will be perfect if only she can follow the books advice.As someone who has been on a perpetual diet since age seventeen, coupled with appetite suppressants, gym regimens and metabolism boosters (thanks PCOS, you're not making it easy for me!), I know all too well the voice of the diet guru. It's the voice in my head that tells me that I shouldn't be buttering my bread - or eating bread at all. It's the voice that says I don't need a sugar in my bitter coffee, and reminds me not to eat grapes, because they used to fatten up my great-grandmother every summer. It's also a voice that I regularly ignore, against my better judgement, which comes with a sharp reprimand from the guru and a side of guilt. Every time Abigail laments the use of fake butter, questions the validity of refried beans, and scoffs at the notion of a healthy 'beanadilla' for lunch, I understood her perfectly.As well as empathising with her battle with the diet guru (and inevitable realisation that she's better off loving herself for who she is), I was rooting for Abigail to overcome her lack of confidence and figure out how to turn her talents and passions into a career. Isn't that what we're all looking for, really?It took a little while to get used to the somewhat fragmented style of writing, as Abigail banters with the voice in her head, but it was so relatable that I overcame the initial clunkiness to realise that the writing style closely resembled my own thinking - and that of women all over the world, I'm sure. It was the overall message of the book that really appealed to me. That diets (even when lauded as a 'lifestyle', not a diet) aren't sustainable - or fun, that women need to love themselves as they are, that everyone else should love them as they are too - and that if they don't, they're not worth having around. This is the eternal struggle of my life. I liked the kinship I felt for Abigail, and it positively impacted how I saw the book. Perhaps if you've never felt the need to diet, or never dated/married a scumbag, you may not enjoy it as much as I did, but I definitely recommend it! Thank you to Kensington and Netgalley for giving me access to a free advance copy of this book. If half stars were allowed, I would give give this book 3 1/2 stars. I don't usually read "chick lit" but every now and then I am happy to read a lighter cleverly written book.The Divorce Diet fits the bill. Abigail who has recently had a baby and worries about her weight and is obsessed with cooking is sent packing by her immature self-centred husband, and moves back in with her parents. What happens after is somewhat predictable and I won't give away any spoilers. But I enjoyed reading the Divorce Diet because it is cleverly written. The narrative is meant to be Abigail's diet diary, but it quickly drifts into a series of comments and observations -- some funny and clever -- about Abigail's life as she looks for work, deals with her ex and struggles with her inner conflicting voices. Although not the centre of the story, one of my favourite parts of the book was Abigail's ongoing struggle to not revert to teenage peevishness when dealing with her parents. My main complaint is that because it's told in the form of a diary, it does get a bit repetitive. But otherwise if you're in the mood for something light, easy and at times quite funny, The Divorce Diet should do the trick.
A bit sad and depressing and then speeds through the whole rest of her life in rather short order.
not bad, reminded me of some of liane morality's books but not quite as up beat
Eh just couldn't get into this. And I read about 75 pages.
Couldn't wait for it to end!!!