The Prince Who Loved Me (2014)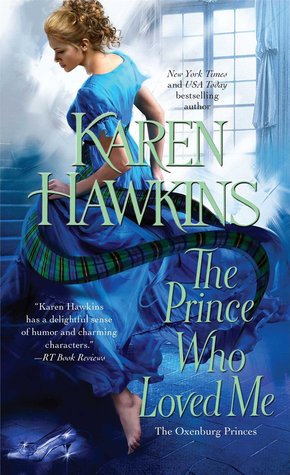 ISBN
1451685246
(ISBN13: 9781451685244)
When you're a prince, you can have the world; but when all you want is to find a love on your own terms, with only you to recommend yourself. Enter lovely wench, a kitchen maid by first impression, you hide your identity to see where things go. For the lovely maid of the house, sneaking away for an afternoon of reading is your best day, so when a handsome stranger thinks you're a maid you don't correct him. See the sparks fly in this next installment by Karen Hawkins, author extraordinaire. ***ARC through NetGalley in exchange for an honest review*** I've always enjoyed story arcs that have the brainy/quirky one that gets the hunk. Bronwyn is adorably naïve and clueless...Alexsey is anything but. The attraction is out of the norm but still spine-tingling in a sense since it is in a worldly prince meets country mouse telling. Alexsey is somewhat short-sighted and single-minded. While Bronwyn is wholly naïve and somewhat deluded in her determination to thwart a much more experienced adversary. Witty and engaging dialogue. Heartwarming love scenes. And a behind the scenes manipulation that you kinda could see coming. Great read.
I had such high hopes for this book. The beginning drew me in but it was very hard for me to finish.
You won't be disappointed - this was a great Cinderella story to curl up with on a cold rainy day.
A nice, light, frothy confection. My full review coming soon.
Okay I like her books. . . .