The Salt God's Daughter (2012)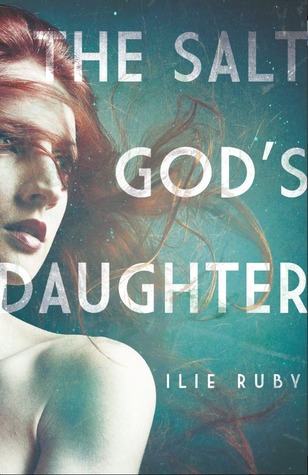 ISBN
1619020025
(ISBN13: 9781619020023)
publisher
Soft Skull Press
I'm really not sure what to say about this one. I'm sure it helped that I went into it with relatively low expectations, having read other Goodreads reviews. I had a hard time getting into the story and at one point I strongly considered not finishing it, but I'm glad I kept going because for me it got better as it went along. The third and last part of the novel, told from the point of view of the youngest of the three generations spanned within it, was my favorite by far. That's not to say that there weren't still many lines and paragraphs that had me scratching my head though. Some bits were so incredibly random and disjointed, it was super aggravating. At some point I decided not to be aggravated by it anymore, and that's when I began enjoying it. I love the premise behind the story as well as its attempted mysticism, but it could have been executed better for sure. This book was for my book club in January. It's been a while since I read a book where I kept writing down quotes from it. Things I wanted to remember long after I'd finished the novel. It made me miss the sea (despite living only 1/2 hour from it). Sadly, I have not even walked on the beach since last June so I don't really visit the ocean as much as I should. As snowstorms and sub zero temps raged outside I was transported to the beach. To the salt air and the plants and flowers that grow at the beach. To the people (in this novel) that call the rugged life of ocean-side living (never easy) their home. This book was beautifully written it was very unique. It was heartbreaking at times. Other times, it gave me hope. For me, it was a good reminder that living near the water is *never* an easy life. Yes, this book took place in California but it spoke to me in the way that coastal New England does. Often living on the coast is such a hard life and Ms. Ruby captured that. Also, it's so easy to forget that every family does not have a roof over their heads and that sometimes people live in cars. Sometimes children have to deal with a parent that drinks too much or can't hold down a job. Great book. I'm glad I bought it in hard cover so I can continue to pass it along and share.
I would have given this 5 stars, gorgeous writing but I didn't get the end...
I'm finding this book incredibly boring... It's like watching a bad movie!!!
Lovely , enchanting,but too depressing.
Hard to get into but well worth it!