Windburn (2000)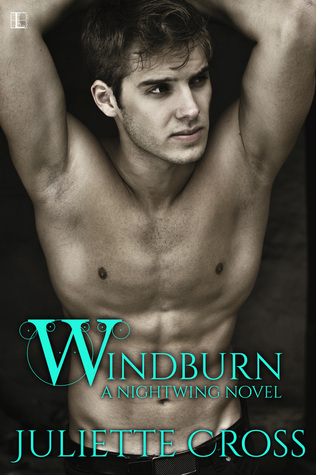 ISBN
1616505699
(ISBN13: 9781616505691)
The second in the series, although the first that I have read, Juliette Cross has built a world that contains humans and human-dragon hybrids, with all of the associated issues that is presented on both sides. I loved the world building, and although I haven't read the first in the series, Cross writes with a deft hand, inserting information necessary to follow along. I will say that I had to rush to get book one in the series, I was that intrigued and enamored with the world. As with all societies that are evolving, Gallium Province is starting to lose the rigid segregation of the past, with many of the humans and Morgons (dragon-hybrids) even living in close quarters. Much of the separation still exists, particularly in terms of relationships, but the lines are starting to blur and soften. Sorcha is a human: free with her opinions, body and ideas, but not with her heart. I liked her spirit and determination, a touch of aggressiveness that gave her an edge in her human interactions make her a solid match for a hybrid, and allows her to not be steamrolled into situations she isn't willing to entertain. Lorian Nightwing is a hybrid, and a member of one of the oldest and most powerful clans. An idea to open a nightclub that caters to both segments of society. To do this to best effect, he needs a clever human to provide input and suggestions: Sorcha comes to mind and her agreeing to the collaboration is an advantageous move for both. Their interactions are clever, but Lorian is not acting like other men do in her presence. Sorcha is confused: she has an itch and wants to scratch it, something that has never been difficult before. I loved that Lorian wouldn't give in to Sorcha's attempts at seduction: he wants more from her, and he will wait for her to finally give in. But when threatening packages start appearing with markings from a rival clan, his protective nature takes over and he will do near anything to protect her, and make her his. I loved Cross' interactions and development of the characters, together and in their relationship. The attraction is palpable and solid, and even as Sorcha fights it, she is inexorably drawn to the possibility of something more with Lorian's face in every imagined moment. World-building, clan history and even some insights into the life of the Morgons made this story one that was engaging, unique and hard to put down. I received an eArc copy of the title from the publisher via NetGalley for purpose of honest review. I was not compensated for this review: all conclusions are my own responsibility. Oh I love dragon books and this many not be your typical dragon story. It was quite different and interesting to read. Lorian is part of the Nightwing clan who wants to merge the Morgon and Humans. Working with family and friends to build clubs and such where the two races can mingle Sorcha is a vixen, take no crap, woman who is working with Nightwing crew to market the clubs and ensure happiness between the two. She always wanted her own dragon king to take her back to his lair and keep her forever but when faced with that situation it's hard for her to accept it. Lorian knows what he wants and he will not let it go until he has her solely as his. It was a good read and it was quick. It got to the point, had action and banter and was really good.
Sexy, Alpha males with wings!Romantic, Protective and faithful! I really like them!
Wow this is a great series. Can't wait for the first full book, Waking the Dragon.